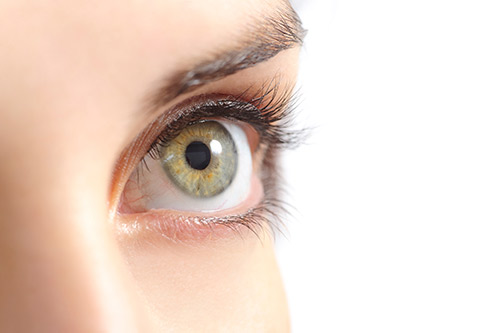 As the old saying goes, your eyes are the windows to your soul. But are you happy with the eyes you see in the mirror? Age can bring sagging skin around your eyes, making them look droopy and tired.
Puffy, droopy eyelids can make you feel embarrassed and even interfere with your vision if your eyelids sag into your line of sight. Eyelid surgery, or blepharoplasty, is an extremely common and effective cosmetic surgery to tighten the skin around your eyes, reducing the bags and sags that age you.
At the Yeung Institute, Cecil S.T. Yeung, MD, FACS, and Daniela Burchhardt, MD, are experts in performing this popular cosmetic procedure. An eyelid lift can make your eyes look younger and more alert, giving you a self-confidence boost.
Your eyes can age you
The skin around your eyes is thin and delicate. Skin loses elasticity and bounce as you get older, and gravity pulls it down over time. Your eyelids can collect excess skin and fatty spots as the muscles around your eyes weaken.
As a result, you might notice extra folds on your upper eyelids, which creates a droopy look. If you have extra skin around your lower eyelids, bulges and bags can form. The loose, puffy skin around your eyes can make you look older and make you feel self-conscious.
Get dramatic results with eyelid surgery
Eyelid surgery is a popular option for men and women who are unhappy with the signs of aging around their eyes. Typically, we make small incisions along your eyelids' natural crease to minimize scarring. We remove extra fat and loose skin, tightening the area around your eyes.
By removing the sagging skin and fatty deposits, you'll have a smoother, younger-looking eye area after surgery. You can expect to have wider-looking eyes with upper eyelid surgery and a reduced appearance of puffy bags if you've had lower eyelid surgery.
Eyelid surgery is a popular treatment for:
Bags under your eyes
Drooping eyelids
Fatty, puffy areas
Loose skin around or above your eyes
Wrinkles below your eyes
Dr. Yeung and Dr. Burchhardt take the time to understand your medical history and your goals for eyelid surgery before you start treatment. In general, you're a good candidate for blepharoplasty if you're in good health and have realistic expectations for the procedure.
What to expect during blepharoplasty
The doctors might recommend surgery on your upper eyelids, lower eyelids, or both. Depending on your desired results, you might benefit from combining your eye life with a facelift, fat transfer, or other cosmetic procedure. Coupling eyelid surgery with other treatments is a popular option for dramatic, youthful-looking results.
When you go in for eyelid surgery, we administer general anesthesia to keep you from feeling pain. Depending on your procedure, surgery can take a couple of hours. We'll monitor your condition immediately following surgery, and you can typically go home the same day.
You'll have stitches that Dr. Yeung and Dr. Burchhardt will remove after a few days. You might experience some eye dryness and itching as your eyelids heal. Full recovery typically takes about two weeks.
If you decide to proceed with eyelid surgery, you can expect the results of your eye lift at The Yeung Institute to last for many years to come. Though it's possible for your eyelids to droop again over time, many patients report long-term satisfaction.
Boost your self-confidence with eyelid surgery, a powerful and popular cosmetic procedure. By removing loose, aging skin, eye lifts can make you appear more alert and more youthful. Call our office, or schedule an initial consultation online today to learn more.