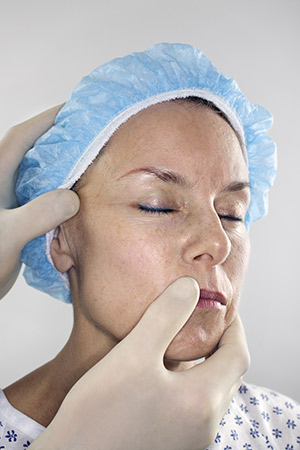 The American Society of Plastic Surgeons (ASPS) reports that about 235,000 people received a facelift in 2020 — a 75% increase from 2000. The facelift, or rhytidectomy, remains a popular surgery thanks to its ability to reduce the appearance of wrinkles and facial sagging, revealing a more youthful look. But what is the best age to receive the benefits of a facelift?
At The Yeung Institute in Houston, Texas, board-certified ENT specialist and facial plastic surgeon Dr. Cecil Yeung understands that there isn't just one ideal age to undergo a facelift, and he provides one-on-one consultations to help you reach your aesthetic goals. Here, Dr. Yeung shares a few tips about planning for your facelift.
What's the best age for a facelift?
The best age for a facelift — or any cosmetic surgery, for that matter — doesn't exist. Facelifts aren't intended for individuals only at a specific age. According to data the ASPS has collected, adults of nearly every age group have received facelifts. In 2018, the age breakdown for facelifts was as follows:
345 facelifts performed on patients ages 20-29
1,889 on those ages 30-39
39,263 performed for people ages 40-49
80,034 surgeries for individuals age 55 and up
While more facelifts were performed on those above age 55, the facts show that adults of all ages can safely receive and benefit from a facelift.
Signs that you're ready for a facelift
Age isn't the main determinant factor for getting a facelift, so how do you know when you're ready? Here are a few signs that indicate a facelift might be right for you.
You're in good overall health
Regardless of age, you should be in good overall health before considering any cosmetic surgery. Before being cleared for cosmetic surgery, Dr. Yeung reviews your:
Overall health
Smoking status
Medication list
Weight
Skin condition
Smoking can delay healing, and you may need to address these other factors to ensure the best outcome.
You spot these common signs of aging
The biggest reason people consider a facelift is because it can restore a youthful appearance and combat common signs of aging, such as:
Wrinkles and sagging around your eyes
Jowls
Deep creases around the corners of your mouth or around your nose
Excess fat deposits on your face and neck
Depending on your specific aesthetic concerns, Dr. Yeung recommends the appropriate surgical approach for you. Options include both the mid-facelift and the deep plane facelift. Facelifts can also be combined with other cosmetic surgeries — such as blepharoplasty to correct sagging eyelids — which further enhances your results.
You're committed to the recovery process
Regardless of your age, you need to be committed to the recovery process. A facelift can transform your appearance, but you can expect to take at least two to four weeks to return to normal.
Your timeline will depend on how many procedures you have and how diligent you are with your aftercare. Follow your post-op instructions carefully for the best results.
Turn back the hands of time with a facelift
At The Yeung Institute, we're here to help you create a cosmetic plan that's right for you. Whether you're interested in multiple cosmetic surgeries or in nonsurgical procedures — like Botox® or laser skin resurfacing) — we can guide you with your next steps.
Let us help you turn back the hands of time! Call The Yeung Institute at 713-795-4885 to set up your consultation with Dr. Yeung. You can also request an appointment online with us today.