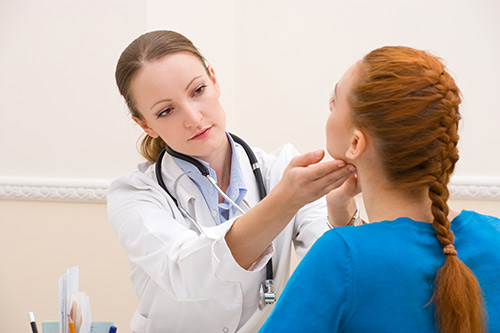 Facelifts are often touted as the fountain of youth, but what if your face isn't the only part of your body that reveals signs of aging? Believe it or not, your neck might make you look older long before wrinkles appear on your face. Genetics, weight gain, and aging all play a role in the development of jowls, sagging skin, and neck folds.
If your neck area doesn't look as youthful as your face or if you're bothered by neck folds and wrinkles, you might consider neck lift surgery. Dr. Cecil Yeung and Dr. Daniela Burchhardt perform minimally invasive submentoplasty at The Yeung Institute in Houston, Texas, to improve visible signs of aging in your jawline and neck.
What is a neck lift and what can it do for your appearance?
A neck lift can be performed using a variety of techniques, but here at The Yeung Institute, our team of skilled surgeons relies on minimally invasive submentoplasty. Rather than simply using liposuction on your neck — which doesn't undress the underlying issues — we utilize cutting-edge techniques to strategically reposition your neck muscles to allow for a slimmer profile.
This strategy is used to:
Both lift and tighten the muscles in your neck, which can reduce the appearance of jowls
Remove loose skin from your neck
Remove excess fat from your neck
Enhance the contour of your jawline
Improve the tone and firmness of your neck
Create a refreshed appearance
Most importantly, a neck lift can boost your confidence and help feel good about the way you look.
What a neck lift can't do
While neck lifts can dramatically improve the appearance of your neck, it's important to acknowledge the limitations of neck lifts — or any cosmetic surgery, for that matter.
A neck lift can't stop the aging process, prevent future wrinkles or sagging, or address signs of aging on any other part of your body. However, you can combine neck lifts with other surgeries — such as a facelift — to reach your aesthetic goals.
Should you consider a neck lift?
Neck lifts aren't right for everyone, but if you meet the following criteria, you may be an ideal candidate for submentoplasty:
You're in good overall health
You don't smoke
You're committed to the healing process, which can take up to two weeks or more
You're not happy with the appearance of your neck
You have neck folds due to weight loss
You notice signs of aging — including crepe-like skin, neck wrinkles, neck fat, and horizontal creases — on your neck
During your consultation, Dr. Yeung and Dr. Burchhardt review your health history and discuss your problem areas before determining that a neck lift is right for you. We also discuss any other potential surgical procedures that you want to combine with your neck lift.
To schedule your consultation today, call The Yeung Institute at 713-795-4885 or request an appointment online.