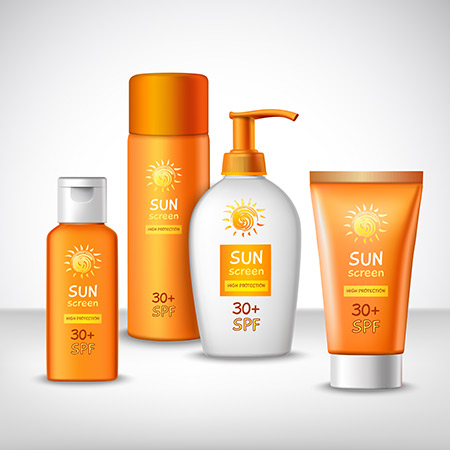 Your skin is your largest organ, and that means taking care of your skin isn't just a luxury; it's a necessity. Prescription-grade, high-quality skin care products can help you nourish your skin, reach your aesthetic goals, and revitalize your appearance.
An expert in skin care and a double-board certified facial and plastic surgeon, Dr. Cecil Yeung hand selects prescription-grade Obagi skin care products here at The Yeung Institute in Houston, Texas.
Using the right products for your skin isn't the only way to take care of it. What you don't do is just as important. Let's take a look at the skin care habits you should avoid.
Avoid these skin care faux pas
These not-so-great habits can harm your skin or keep it from looking its best.
Not wearing sunscreen daily
Slathering on the sunscreen in the summer is a given, but not everyone remembers to apply it in the winter months. Wearing sunscreen isn't just about preventing sunburns. Daily use helps protect your skin against signs of photodamage, including sun spots, fine lines, and rough texture.
Not using exfoliating products the right way
Exfoliating your skin helps remove dead, dull skin cells. Not only does it help your skin glow, but exfoliating also ensures your skin care products work better by removing dead cells so creams and serums can penetrate better.
However, there's a wrong way and a right way to exfoliate. Exfoliating too much, never exfoliating, and exfoliating injured skin are three faux pas to avoid. The American Academy of Dermatology Association recommends that you use the right type of exfoliation based on your skin type, follow the instructions for your at-home exfoliating products, and always follow up with a moisturizer.
Trying every skin care trend
Skin care trends can reveal new ideas for taking care of your skin, but blindly following any trends, including those from influencers, can harm your skin if it's not right for your skin type.
Using hot water on your face
Washing your face with hot water can strip facial oils and make your skin feel even drier. Instead, use cool or lukewarm water when washing your face.
Using the wrong type of product for your skin
Even if your friend or sister swears by a certain product, that doesn't mean it's right for you. That's because certain skin care products are designed to address specific concerns. Always use the products designed for your skin type.
Not getting enough sleep
Sleep is another necessity that's often regarded as a luxury. Your body and mind need enough sleep to function properly, and that includes your skin. Skimping out on sleep can:
Increase your inflammatory response (which can make acne worse)
Reduce the ability of the skin barrier to hydrate itself
Reduce your skin's collagen production, leading to dull, dry skin, and fine lines
Adults should aim for 7-9 hours of good quality sleep each night.
Not washing your face before bed
Washing your face before bed removes all of the dirt and debris that accumulated throughout the day. In addition to removing dirt and makeup, a bedtime routine also gives you the opportunity to apply nighttime creams and serums.
Get started with a personalized skin care regimen
Transform your skin care routine and get started with the right products for you. To learn more about Obaji and discover their great care solutions, give us a call at 713-795-4885 or use our online form to schedule a consultation at The Yeung Institute today.